More info
Maarten Beart spent months designing and simulating a better antenna that out preforms our current standard for video antennas, what he has come up with has changed the industry!
From the images below you can clearly see how much better the Pagoda does at producing the desired polarization with out inducing the opposite like our old goto's the Skew and Clover!
Revision B has been specifically tuned to be used with a cover and keep the same performance as a regular pagoda and is ideally suited as a stubby.
If you would like to build your own check out our kits HERE
The joint is not perfectly efficient but after a lot of testing it performs perfectly for our uses.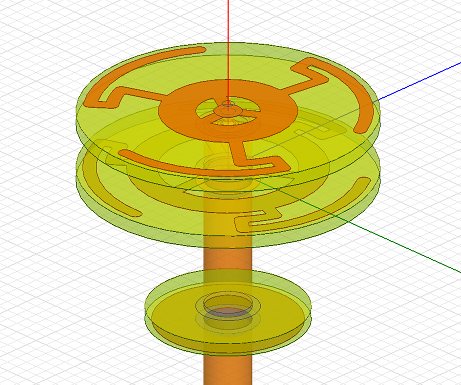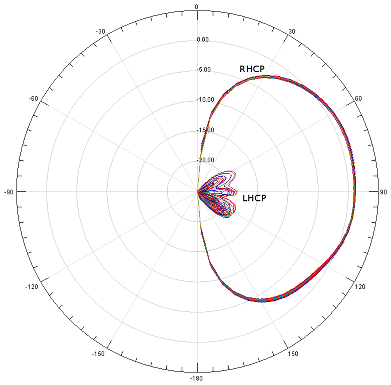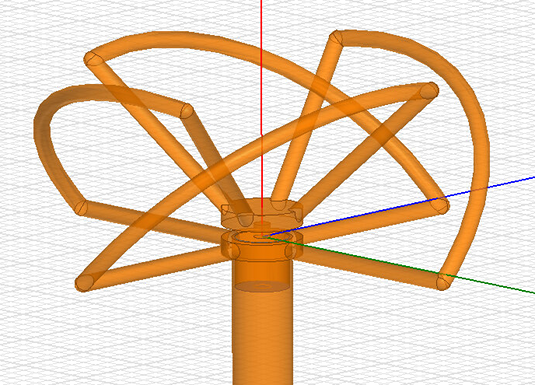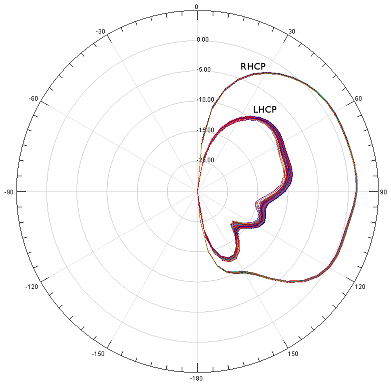 This means that you will have cleaner video because you will not receive the reflected wave from your own transmitter and by using LHCP with RHCP you can more easily fly on adjacent channels with out losing video quality!
Light Weight
Extremely Durable
Smaller than current omni antennas
Nearly Perfect axial ratio
Smoother radiation pattern
Specifications
Center frequency: 5.8 GHz

Bandwidth: 500 MHz (5.55 .. 6.05 GHz)

Matching: S11 < -20 dB, VSWR < 1.22 (at center frequency)

Axial ratio: < 1.3

Radiation efficiency: 92%
All credit goes to Maarten Beart for the design and illustrations.